Download for free todaY
Risk Management
for Business Growth
Why your business needs risk management and investment
This ebook is a must-read for all business owners who want to control their risk, but need more insight on how to do so.
Learn how to:
Connect to your point of business growth
Fast-track your business growth
Encourage your business clients
Produce Prosperity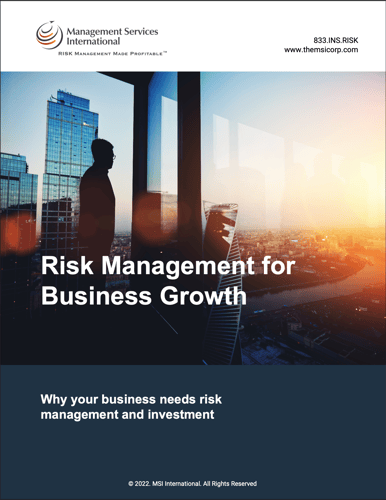 What people are saying
Not only will you learn the most effective ways to grow your business, but you'll learn how to avoid common pitfalls that can put a stop to your growth before it even starts.
- Noah Richardson
What MSI can do for you
MSI products and services give a company the ability to manage risk in a way that traditional insurers would not allow. MSI enables you to mitigate risks and take control of your own destiny.